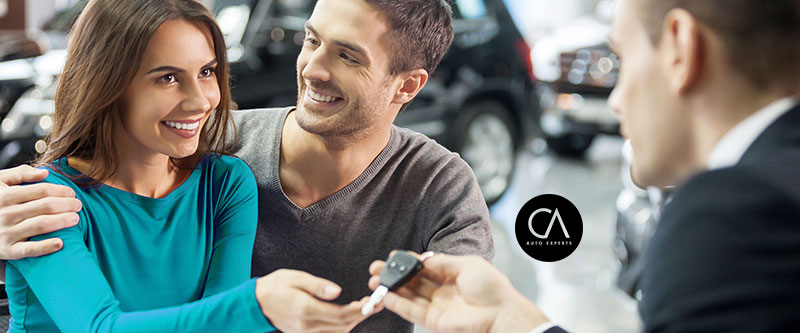 Let's be honest. Thinking about getting a loan to buy a car is scary, especially if this is your first vehicle. If you do a quick Google search, you'll find that there are different options to finance a car. But which one would work best for your situation? For how long should you finance? Is it possible to finance a car with bad or no credit? If these questions are on your mind, we're here to answer them for you.
First Things First, What Exactly is Car Financing?
In the simplest words, auto financing means borrowing money to purchase a vehicle. You'll have to pay your lender back in monthly installments. Also, you will be paying interest rates.
Some financing options include:
Directly through the dealership – One of the most common options. Just make sure you don't apply to multiple dealerships at once because this can hurt your credit score.
Through a credit union – Great option when you have bad credit!
Online financial institute
Through friends or family – A comfortable option that is prone to disaster.
Car financing done the right way can help improve your credit and help with bigger purchases in the future. An example of this would be buying your own home. A healthy mix of revolving (like a credit card) and installment payments will maximize your opportunity to get a mortgage.
What should be the length of my financing?  
Technically, you could stretch your financing for as long as you like. The longer your financing plan, the lower your monthly payments will be. This sounds great, but keep in mind that if it's too long you could end up paying more interest.
If you're still unsure of what financing length you want, try our Car Payment Calculator to see what plan would work better for you.
Financing vs Leasing
Although it's nice to be able to change cars every few years, leasing a car doesn't help improve your credit as much as financing would. When you lease, you have a mileage cap for your vehicle and you are not the official owner. By financing, you are paying towards the ownership of your car and building equity on your purchase. This also means that once your loan is paid off you don't need to worry about any other car payments.
We're here to help you find the best options to finance your new car. We will find the best deal for your new vehicle with the lowest interest rates possible.
Are you interested in financing a vehicle? Apply here and get pre-approved in five minutes.
Follow and like us on social media so you can learn more about what we do and stay updated on car financing tips.