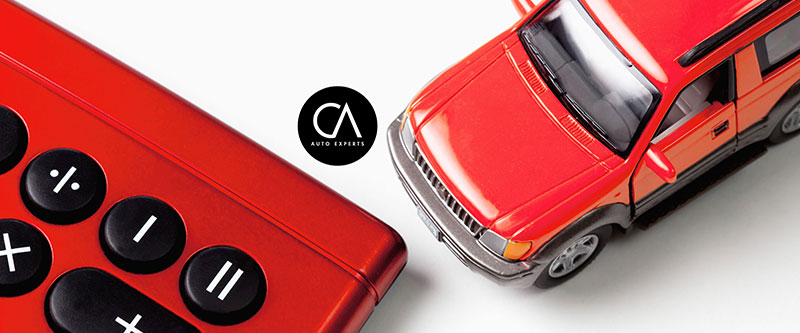 You want a car. Now, what's the next step? The whole process might seem overwhelming, as there is no specific guide to car purchasing. We suggest that your first step needs to be setting a budget for your new ride. This is easy when you use an auto loan calculator, and here's how it works.
What is an Auto Loan Calculator?
A car payment calculator provides all the information that you'll need about your upcoming loan. Based on the model, down payment, and number of months, it gives you an idea of how your fees and interest will be for your new car. This information helps you see how much money you have to put aside every month to finance a car. Furthermore, remember to save an extra amount for any emergency!
Our car payment estimator is accurate and is one of the best tools for predicting what your budget will look like. Try it here.
How do you use it?
Once you have the price of the car that you're interested in, click here to access our monthly car payment calculator. After, you can enter your information and adjust the length of the loan. You can use it as many times as you want. This will let you move the values around and see how those changes raise or lower your auto payments. You can use this calculator throughout Canada and to confirm if what you're currently paying for your vehicle is accurate.
Who Needs the Calculator?
Anyone who desires to purchase a vehicle, both new and used, should use an auto loan calculator to ensure that they will stay within their budget. This allows you to buy a car that you can afford and avoid any surprises. And it's very convenient if you don't know what ride you want but also want to have a range before you visit a dealership in Canada.
How long will the Loan be?
At the end of the day, the length of your loan depends on how much you're willing to pay and what your budget looks like. Evaluate the pros and cons of the length of the car loan that you desire. See if it accommodates to your monthly spending.
We have the best auto loan calculator that Canada has to offer (and it's free!). Canada Auto Experts wants you to shop with confidence, leaving behind any hidden fees and finding something that fits your budget. In conclusion, check your car financing options and apply today so you can start driving tomorrow.
Canada Auto Experts wants to hear from you! Follow and like our social media so we can stay connected.