7 Ways Canada Auto Experts are Different from Used Car Dealerships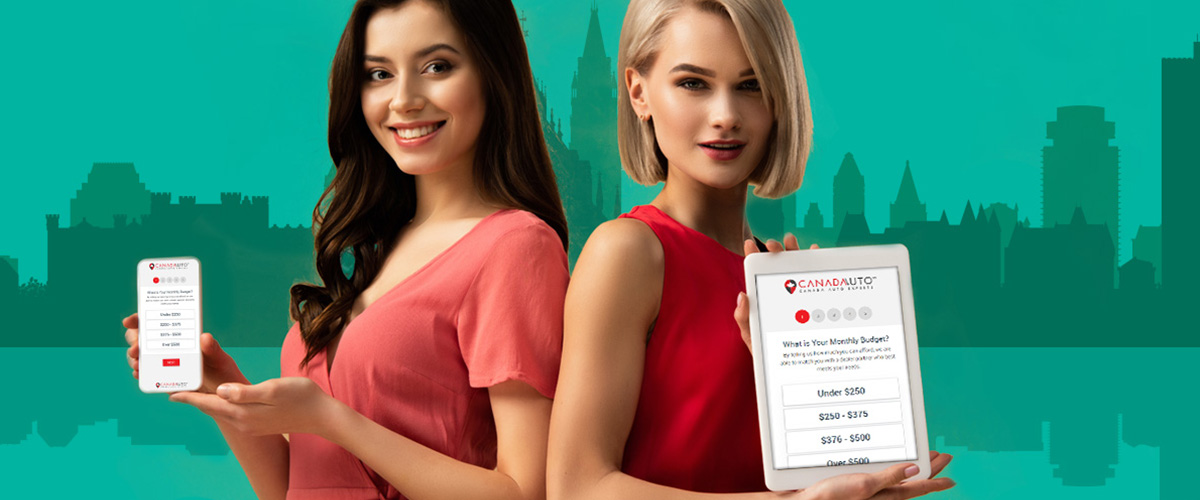 There are over 4.5 million vehicles sold in Canada each year, and not surprisingly over 60% of them are used. With over 24 million vehicles on the road, there is a guarantee that someone is looking to purchase a new or slightly used vehicle daily. With more and more Canadians looking to purchase used, more dealerships are expanding to cater to both sides. However, is going to a dealership the best way to find your new or slightly used vehicle? Let's see the 7 ways Canada Auto Experts are different from used car dealerships. And hopefully this will help change the way you purchase in the future.
1. Is dealership shopping the best way to go or is there another way?
With the world taking every second of your day, how do you get the vehicle you want? You could plan on not eating supper for a few nights and go from dealership to dealership, looking for the perfect vehicle. Or you could try Canada Auto Experts and see how we are different from used car dealerships. Just think, you could make the call from the backyard deck while watching the deer graze. One call is all it takes.
At Canada Auto Experts, we are Canada-wide and work alongside the major dealerships in every province. We can help you get the vehicle you want. You don't need to plan your schedule around the kids' soccer, ballet or dentist, just to get to the dealership. We will connect you with the dealership closest to you, no matter what province you are in. You can have them start looking for that perfect vehicle or book an appointment that works best for you.
What happens if you live outside of the city and the closest dealership is a few hours away? Well, we have a solution for that. Our dealerships, in most cases, deliver the vehicle to your door. Also, if you are trading another vehicle in, they pick that one up at the same time.
2. As every dealership has their own lenders and banks, is 'yes' an answer given each time?
There is a reason why certified used is becoming more and more the way the average consumer is going. As more people are realizing that new is far more costly, they are willing to give up the new car smell to save thousands. Now we know going lightly used, is not only the way to go for the pocket book, but for the household. When you finance a used vehicle with a smaller price tag, you will be able to upgrade every couple of years.
So you know what you want and feel you can make monthly payments; but will the banks feel the same way?
When you go into a dealership it should be easy to get the loan. But what if their lenders say no? Most dealerships have a select number of banks and in-house lenders they use. You would need to visit several dealerships to access all the lenders, and in some cases still given a 'no' as an answer. There is also the question of the loan amount and interest rate you are given that needs to be considered. You have gone to a few dealerships and are not given the amount you are looking for, along with a high interest rate. What's next? You go to an in-house lender that will, in most cases, lock you into a large loan for a older model that will take years to pay off.
What sets Canada Auto Experts apart from used car dealerships is that we have access to all the lenders. 'No' is a word we don't like to hear. Having access to all the lenders makes it easier to obtain the loan, as well as getting a much lower interest rate that you can manage. We work with the major dealerships and lenders that are there to help you, not drown you in debt. And usually after a year of consecutive payments, you are able to upgrade and, in most cases, get a lower interest rate.
3. How does going from dealership to dealership affect your credit and credit score?
Shopping from dealership to dealership can be frustrating, time consuming and more likely than not, credit score damaging. This approach will not only lower your credit score, it lets the banks and in-house lenders know you are shopping for credit in the wrong way.
Your credit is checked with each dealership visits. And with every inquiry, your credit score drops. The banks and the in-house lenders don't want to see more than 3 or 4 credit inquiries yearly. A hard credit inquiry can lower your credit score between 5 to 10 points. This means you could potentially lower it by 30 points just by going to 4 or 5 different dealerships in one afternoon.
Does our credit score play a factor in our interest rate?
What many people don't realize is that your credit score and history play a big roll. They determine not only your loan amount, but the interest rate you will get. There is a huge difference between a 6% interest rate and a 30% interest rate. No one wants to pay thousands of dollars more yearly on a high interest rate loan when you don't have to.
Knowing your credit score before doing any type of inquiry beforehand will help in many ways. There are two places you can obtain and monitor your credit and are worth the time looking into. Whether you are looking to get a sedan, crossover or truck, doing it the right and safer way, will not only protect your credit, but also allow you to get the vehicle you want.
Instead of having your credit check several times at each dealership, our financial managers know your needs and work with them. As they deal with every lender, they are able to determine which ones to try and also to avoid. We know trying to get a auto loan is hard enough already, we don't need to add the game of Russian roulette into the mix. As our dealerships are there to help you, they have set up easier, more attainable qualifications you won't see at other dealerships.
4. How is Canada Auto Experts qualifications different from used car dealerships?
You would think no matter which dealership you go to, all the questions and qualifications would be the same. This is certainly not the case. They all have their own lenders and banks which means they also have their own qualifications. Lots will be very similar but there will be one or two questions that throw the whole deal off track. As there are not only different income targets that need to be met, you also have different sources of income coming into play.
Some dealerships, for example, will take seasonal Employment insurance, as long as the basic requirement is met. Now the dealership down the road does not, but they take Workers Compensation Benefits, and the other dealership won't. We have now gone to two different dealerships, couple hours spent, lots of questions answered, but still no auto loan approved.
When you go through Canada Auto Experts, we complete your pre-approval loan application, which consist of simple, but to the point questions. These questions not only help us understand your needs, but determine if now is the right time to move forward. We let you know upfront what needs to be done and what qualifications are not quite up to par. We also just don't say no, but instead, let you know what can be done to turn that 'no' into a 'yes'. As our dealerships also want you to be approved the first time around, we make sure the qualifications are reachable. Once we determine it is a good time, we connect you with one of our financial managers, at the dealership closest to you.
5. With Canada Auto Experts you deal with usually one person, what about other used car dealerships?
I remember every time we went to get a new vehicle we first dealt with one salesman, then all of a sudden another appeared. There was a times 2 or 3 of them, tried to help us find what we want. After which you were then handed to the financial manager to get the paperwork started, after back to the salesman to finish. If you could not decide which vehicle on the first day, then you had to go back, and most likely start over with a different salesman.
I don't know about you, but vehicle shopping is a lot like Christmas tree shopping. It's got to be the right size, colour and hold just the right amount of items, without appearing like a stuffed turkey. At the end of the day it can be overwhelming and very stressful. You are not paying for a Christmas tree you just recycle after the holiday. You don't want to have to deal with 3 or 4 different people, who really don't know your needs, and in some cases don't care.
With Canada Auto Experts you work with one agent, who then connects you with the right financial manager, who will learn what you want and need. Having the opportunity to work directly with the financial manager, takes all the middle man work out. They want to get the approval quickly, effortlessly and as they know their inventory, can get you what you want faster. No need to repeat what you are looking for to several salesman at different dealerships.
6. How is Canada Auto Experts different from used car dealerships when it comes to saving time?
When you go from dealership to dealership it does take up a lot of your time and energy, depending on how many you have to go to. Between getting the approval, with the right loan amount, but also with the right interest rate, can sometimes take forever. Keeping in mind not only the travel time, along with the loan application time, it can take days and sometimes weeks. If you are not approved at the first dealership then you need to go to the next, and so on and so on. By the time you get to the 4th dealership, your credit has been checked several times. You are now being offered higher interest rates and there is a good chance the vehicle you want is gone.
With the dealerships we work with, they are like every other major dealership out there, holding both new and used. They hold the same huge inventory, and have many financial managers, that help find the vehicle you are looking for. The big difference is, you are not shopping from dealership to dealership, and applying for every vehicle you want. You let the financial manager know your needs and wants over the phone and they start the process then and there. When you spend a hour or so at each dealership you lose time, money, credit points and patients. With Canada Auto Experts it takes one call, and usually a half hour of your time to start the process, and this can be done from your home or work.
7. The final way Canada Auto Experts are different from used car dealerships is inventory and deals!
The final way and sometimes the most rewarding difference is the inventory that our dealerships are able to offer, verses regular used dealerships. You know what you want, but the dealership that has the vehicle has turned you down. You go to the next to find out that they don't have the vehicle or even vehicles you are open to. What if you have to go the in-house lender route? In most cases, you don't even get to choose the vehicle. So instead of an SUV, you get a sedan. Another problem is that you can't do an upgrade for a few years, as your interest rate is too high.
Canada Auto Experts works with the major dealerships which gives us a large inventory of vehicles. It would be hard not to find the vehicle you want. If the vehicle you want is not available, there is a good chance it will be available at another lot they own. Most of our dealerships have a couple of dealerships that help house all their inventory.
Another bonus with Canada Auto Experts is the deals. Our dealerships not only offer deals, but these same deals will be offered to you also. For example, one dealership may be offering free winter tires along with 3 months deferred payments. If you are approved you also get the same deal as the client that just walked in. We provide the offers, inventory and same service to our clients as you would get, from just walking into a dealership. However, no credit shopping, driving from one dealership to another and no schedule disruptions.
Canada Auto Experts cares about their customers.
We help Canadians like you, get the vehicle you want, with the best loan and lowest interest rate. We want to get you on the right track so you can be able to get a mortgage, personal loan or that line of credit. This in done by helping you build your credit, not only the right way, but the easier stress free way.
Let Canada Auto experts take the stress out of obtaining a auto loan, help stop the credit shopping and start building your credit monthly. With one call we can take care of your needs and get you driving down the right road. Just call 1-855-550-5565 and one of our customer representatives will be more than happy to assist you. You can apply online now! and one of our customer representatives will give you a call.