Buying a car is a decision that changes your life significantly. Not only are you able to drive wherever you want to go, but now you have a different level of financial responsibility. It's important that you make sure that you're able to make the auto's monthly payments, insurance, and gas. Plus, you need to leave extra savings just in case there's an emergency with your vehicle (you never know). The cost does add up and it might seem overwhelming. Here's a few budget tips that you can apply on your day-to-day to save up for a car.
Start Preparing Your Own Coffee Or Tea At Home
I used to work in a place that had a coffee shop downstairs.  I was tempted daily to get a drink because it was right there. Sometimes, even when I was prepared to say no, I smelled the coffee and it got me.
The temptation of buying coffee is real. You need to have the right mindset and remember your goals: car budgeting. Don't torture yourself too much if one day you can't resist the desire and you get your preferred hot drink. It should be okay once in a while, but see it as a small treat and not a day-to-day necessity.
Prepare your own coffee at home. If you think that you don't have time in the mornings, you can always get one of those programmable coffee makers. If you're not a natural barista, there's always time to learn a few tricks that can provide you with the best-caffeinated experience.
Sometimes you need a little pick me up but most workplaces provide tea and a coffee maker. If you don't like the taste of office coffee you could always bring your own mix and brew a cup for yourself. Small steps to a big-budget save!
Keep An Eye On Your Phone Data & Available Promotions
Is your phone tab too expensive? With so many phone providers competing to offer the best deals, you can shop around to see what plans are available. Compare promotions and see what the salesperson can do for you. Usually, you can get a good discount if you mention their competitor's prices (you didn't hear this from us, though).
If you have Internet at home or work you don't have to use your phone data. Make sure you turn it off so you don't spend it all at once and are forced to buy more GBS. Download your favorite playlists or podcasts for your commute so you don't have to use your data. Also, see what apps are draining your gigs and check your settings to improve it.
Grocery Shopping? Take a List With You. (And Really, REALLY Follow It)
A supermarket is a tricky place. Go buy groceries with an empty stomach and you'll end up purchasing everything that you have insight. Go without a list and you'll forget some items or buy doubles.
If you bring a list with you (paper or digital), you'll focus on those items and it will be easier to fight the urge to buy things that you don't need. If you want to go the extra mile, do a mini-budget so you can make sure that you're spending the right amount. You can make a list of the meals that you want to cook. This will help you have an idea of what you can prepare for the week and at the same time you'll be saving money.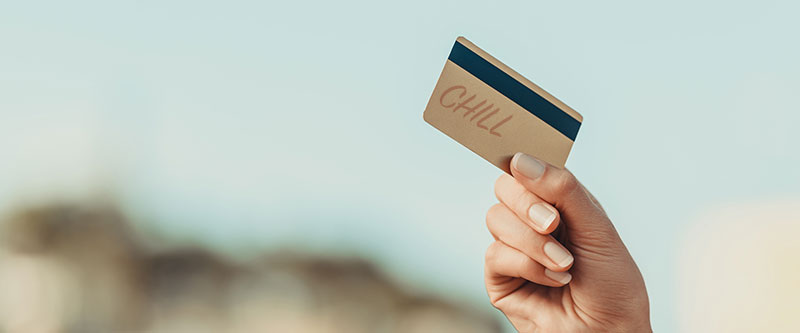 Don't Spend What You Don't Have (Aka Chill With The Credit Card)
Here's a simple idea: if the money is not in your account, don't use it. If you're thinking about future money, it's better to wait until you receive that paycheck so you can spend it wisely. By trusting the idea that you can pay your card later, you can accumulate a high debt without even knowing it. You could end up spending more than your credit card's 70% limit and this could hit your credit score.
Have a healthy relationship with your credit card and only use more than what you have in case of a massive emergency.
We have given you a few tools to decrease what you spend and increase what you save, so now you're ready to use our car loan calculator to figure out what your budget will look like. After this, you can fill in our free car application and start planning a future with your new ride.
Canada Auto Experts helps you find a car with the lowest interest rates and fair installments. Fill in our application or call 1-855-550-5565 to begin your car-buying journey.