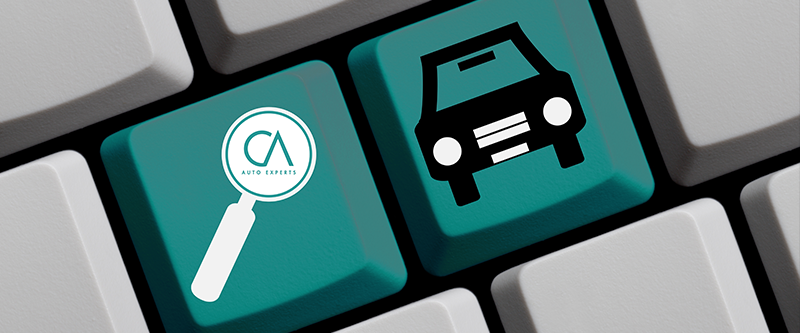 In a perfect world, we would all be able to buy whatever car we want in cash. Also, imagine just trading-in our old vehicles without any additional payments. Unfortunately, this isn't possible for most of us. We have to stick to finding an affordable car loan until we win the lottery or become millionaires (anything can happen, you never know!). However, you need to know how much financing you can afford.  By knowing your credit score and using our car interest calculator, you can find out how much you can be financed for and your monthly payments.
Assess your situation
Knowing your credit score is important, but it's also crucial not to obsess over it. Car financiers nearly always consider your credit score before deciding to approve you or not for a loan. They will check your score to learn how well you have handled credit in the past. This helps them confirm if you could pay a new loan on time. Check your credit before you consider applying for a car so it doesn't take you by surprise.
Canada Auto Experts specializes in helping clients with bad credit, no credit, bankruptcy, repossessions, and collections. If this is your case, contact us so we can help you find the best car loan for your situation.
Figure out your payments
Before you accept a new loan, you need to corroborate that the rate that is being offered to you is fair. You can use our car interest calculator to determine how your average monthly payments should be like. Our Financial Advisors care about your finances and will go above and beyond to get you driving with the lowest interest possible and the most affordable instalments.
As we have mentioned before, when you purchase a vehicle you also have to consider other expenses. An example of these extra payments would be gas, insurance, oil changes, and winter tires. Check your finances to see if you have enough money saved up for an emergency and if your monthly budget can be moved to fit your new car's needs.
Find the Right Dealership 
The dealership that you pick will impact your car loan positively or negatively. Not every place offers the same deals and financing plans. Some of them don't like to work with clients with inferior credit situations. Look for reviews in places like Google Maps or Yelp to see what other people are saying about them. Also, ask your friends that have cars about places that they can recommend.
Try to choose just one dealership. If more than one place runs your credit in a short period, your score will be impacted and you will lose points.
Are you still unsure of what dealership to pick? Let us do it for you. We work with Canada's best and we guarantee that we'll connect you to a place that will offer the best deals for you.
Buying a vehicle is not something that should be taken lightly, which is why you have to do your homework and investigate what car loan works for your specific situation. Canada Auto Experts simplifies the purchase process for you; give us a call at 1-855-550-5565 or click here to get per-approved.
If you want to keep in touch with us, follow us on Instagram or like us on Facebook.