Bad or No Credit?
We Will Get You Approved Today!
Upside down in negative equity, bad credit, bankruptcy, consumer proposal, and other financial hardship? Our financial experts will help you obtain rates you couldn't even imagine possible.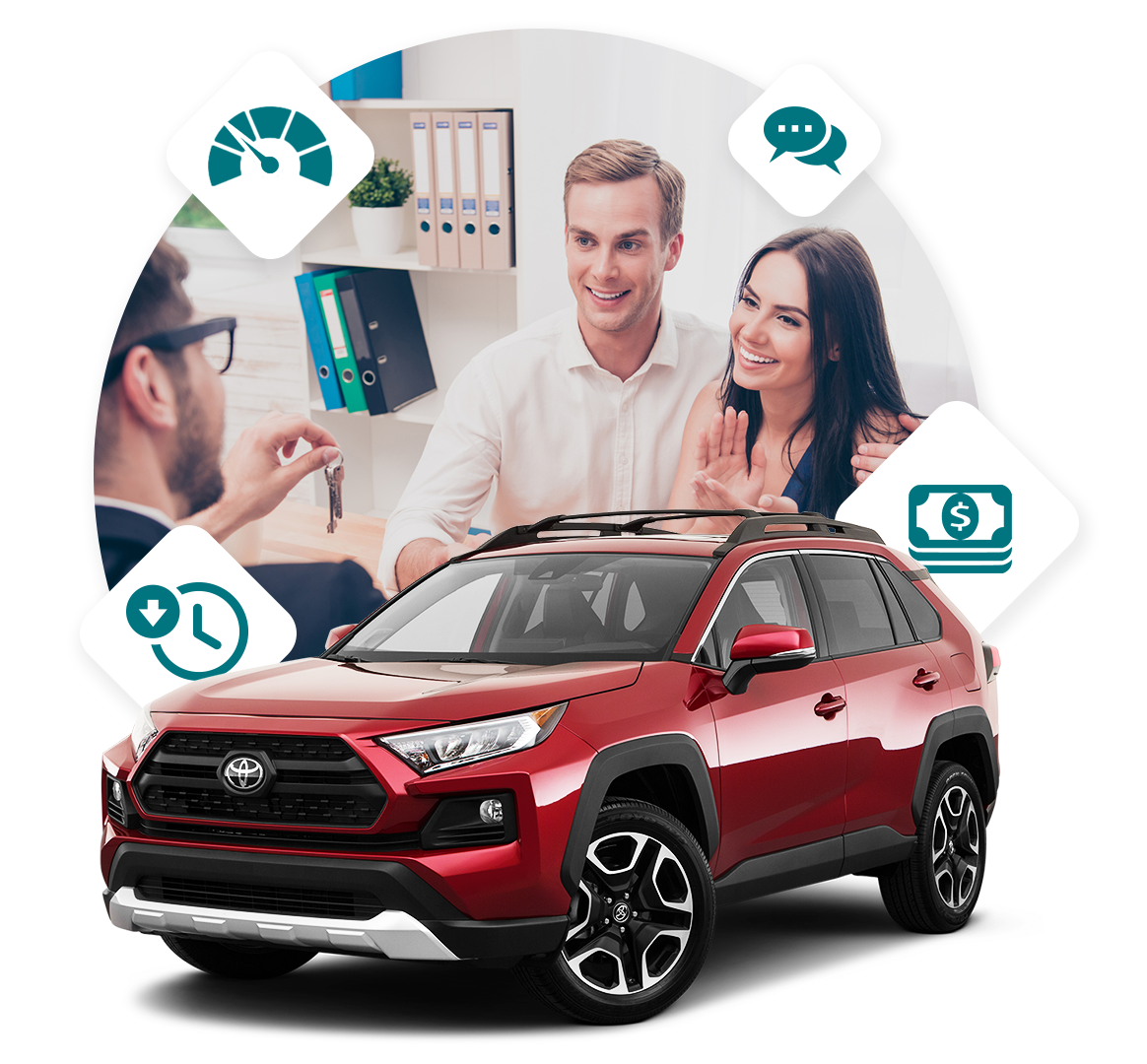 Get approved with $0 Down Payment today. Qualify for the car of your choice without any commitments or credit checks.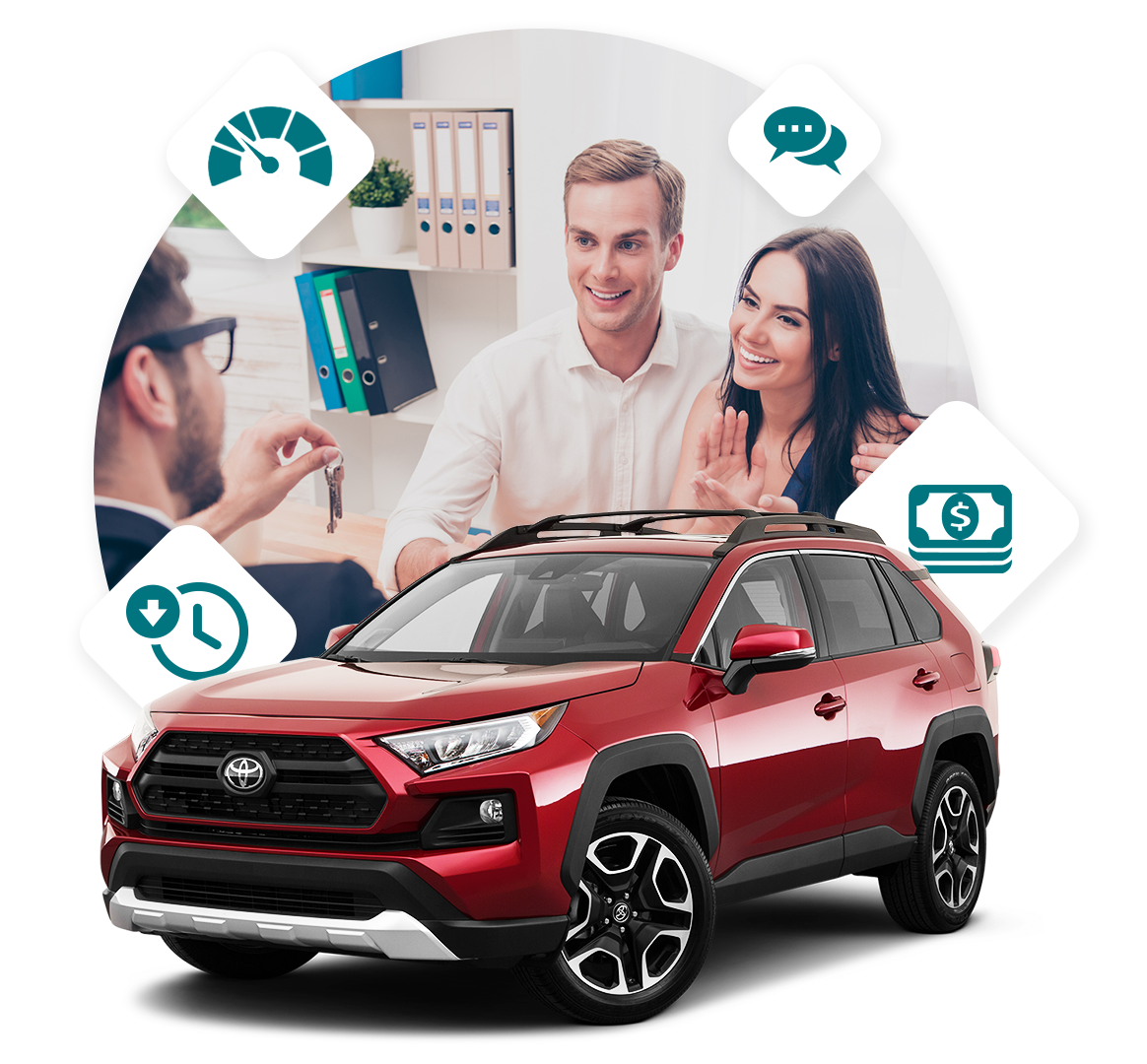 We will do the work for you...free of charge.
We have private lenders that will help you get an auto loan regardless of your credit situation. With a simple 3 minute application from the comfort of your own home, you can get approved without the stress of getting rejected.
We'll work with you to establish a budget and then help you find a vehicle that fits within that budget. We'll also help you navigate the various financing options that are available.
1. Identify Your Budget
The first step in making the right decision for a vehicle is knowing your auto budget. Identify your budget by completing our 2 minute application.
2. Auto Loan Approval
Once our experts receive your application, they will do their magic to provide you with the best approval options possible. This will help us to determine your vehicle options.
3. Choose Your Car
Our Auto Experts will present you with the options of vehicles within your budget. You simply choose your vehicle and drive away. No more wasted time or fear of rejection.
5 Reasons

Why Canada Auto Experts is the

Right Choice
Going from Dealership to Dealership on the hunt for an approval is no longer necessary and is a waste of time. Our credit specialist will do the work for you. We understand that traditional banks don't care about your situation. This is why we have partnered up with all the major lenders, and private lenders, in order to find a solution for you regardless of your credit situation.
Hard Inquiries
Dealerships will pull up your credit info which will affect your credit score.
Not Pre-approved
Even after getting your credit pulled, there is a chance that you will not get approved.
Stressful
Going to multiple dealerships, negotiating with sales representatives, finding the perfect vehicle are all very stressful processes.
Potentially Disappointing
Spend endless hours looking for the perfect vehicle, take the time to go and meet with a dealership agent only to find out that you don't qualify for the loan on this vehicle.
Waste of Time
Spend hours going from dealer to dealer negotiating a price for a vehicle your not yet approved for.
Avoid Hard Inquiries
Spend less then 3 minutes completing our application for our Auto Experts to contact you with instant approval.
Obtain Pre-approval
Spend less than 3 minutes completing our application for instant approval.
No Rejections
Regardless of your credit situation our Auto Experts will find a way to get you the financing you need. Our Team of Auto Experts will take care of everything in making sure we find you the best rate for your credit situation.
Free Financial Advice
Should you not qualify, we will provide you with step-by-step process on what you need to move forward.
Contactless Approval
You can get pre-approved online from the safety of you own home.
Get
Approved

for a Car Loan with

Bad Credit
With our Auto Experts on your side, we work to get you approved regardless of your credit. Take less than 2 minutes to complete our online application. We only ask for information we need.